A Guide to Consular Institutions
The Foreign Consuls Among Us began as the main title for a book I first authored in 2013 (sub-titled, A Guide to Citizen Diplomacy). Next came the sub-title Local Bridges to Globalism in 2018, still targeting readers who don't necessarily have an academic background in the topic.
The books are, then, best described as guides to the consular institution that appeal to the following groups and individuals:
The Foreign Consuls Among Us: Local Bridges to Globalism (with additional chapters) is now available in a 2021 digital version on Kindle (Amazon) and the Nook (Barnes & Noble).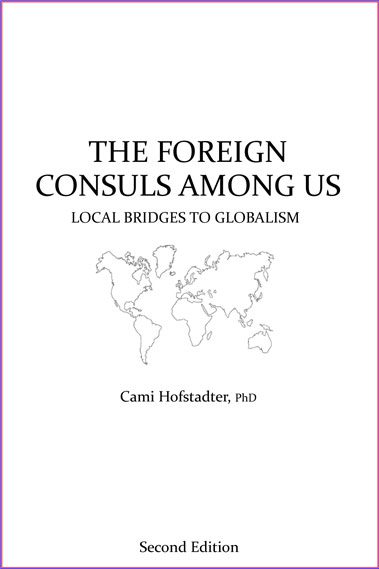 Now digital with added content!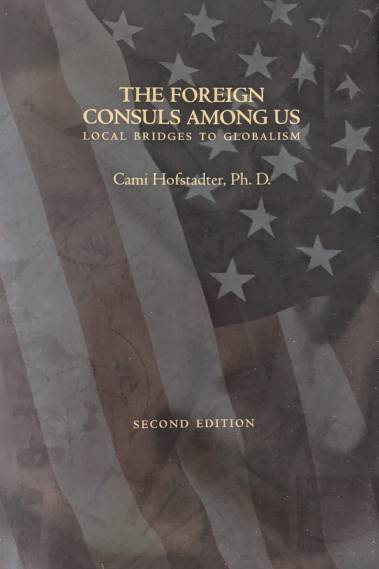 Three New Chapters Were Added to the
E-book, as Compared to the Previous Hard Copy
The Foreign Consuls Among Us: Local Bridges to Globalism, SeaGreen Press, 2015 (ISBN: 978-0-9882169-1-4).
Regardless of the format readers prefer, the content is drawn from my research on consular and diplomatic law that started when I was a law student at the University of Helsinki, and which I continued throughout my further studies and career in the US. This then led to a contract for an imprint with the worldwide academic publisher, Palgrave Macmillan:
Modern Consuls, Local Communities and Globalization, Palgrave Macmillan, 2020, (ISBN: 978-3-030-42801-3).
Goodreads selection in the political science category, Oct. 2013.
"Well-written and lively, offering an engaging way to learn about the sometimes-perplexing world of foreign consulates."
Kirkus Review, Sept. 15, 2015 issue.
The Foreign Consuls Among Us: Local Bridges to Globalism: "[the] material on the history of consuls, and their treatment in the arts, is especially fascinating…. A question and answer section is a great touch."
22nd Annual Writers Digest
Modern Consuls, Local Communities and Globalization: "This easy-to-understand book on the meaning of the consular institution will appeal to all readers in different stages of their transnational pursuits."
Nido Qubein, President, High Point University, NC